While the demand for flexibility in where and how people work has been building for years, ready or not, the COVID-19 outbreak compelled businesses to act. Almost overnight, many organisations switched to remote working practices as an emergency response to keep the wheels of their business turning.
Now the genie is out of the bottle, it's unlikely to go back in.
For businesses to support a remote workforce on an ongoing basis, it's essential to put the right measures in place to reap long-term benefits in both productivity and security.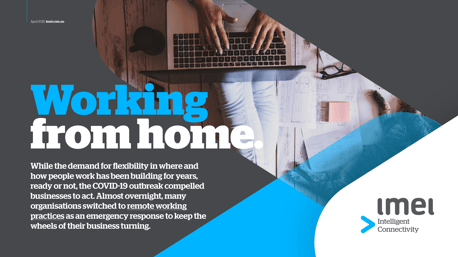 This calls for using the right technology and services to secure company data while helping your employees stay productive and connected to each other and your workplace culture.
This eBook is packed with articles and insights such as:
Solving the technology challenges of remote working

Establishing a secure and productive work environment

Securing sensitive data

Optimising business benefits

Enhancing mobile data security in 2021